AERO 2018 brought aviation industry stakeholders from Europe and across the world to Friedrichshafen, Germany, in April. At the event, the European GNSS Agency (GSA) showcased the benefits of EGNOS, with a particular focus on its safety benefits for general aviation.
The GSA is working with the European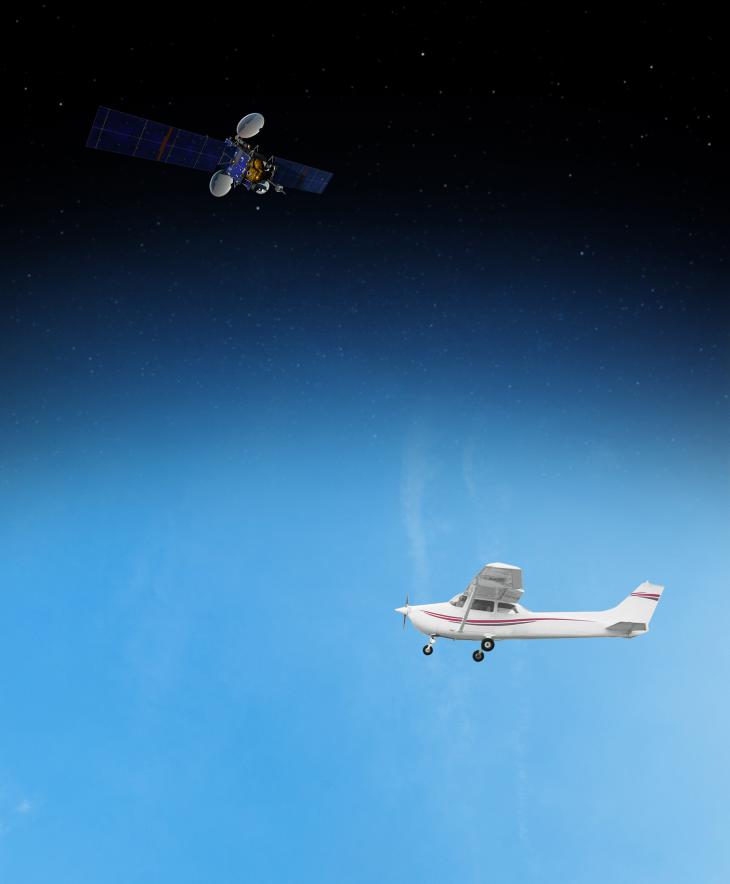 Aviation Safety Agency (EASA) to enable LPV approaches at non-instrument runways, and this work includes holding consultations with aviation stakeholders and preparing safety promotional materials for the general aviation community. This was underlined by the GSA Market Development Team during a specific workshop highlighting the funding opportunities for general aviation.
Nothing that EASA had set the introduction of instrument flight rules (IFR) procedures as one of its strategic objectives, GSA Aviation Market Development Innovation Officer Katerina Strelcova said that this objective was being supported by EGNOS, which was enabling a large number of airports to increase their accessibility through GNSS-based IFR procedures. This was previously only possible using very expensive ground-based equipment such as instrument landing systems (ILS).
In turn, "EASA sees significant potential for EGNOS based procedures to increase general aviation safety," said Dominique Roland from EASA
             Watch this: EGNOS in Aviation - LPV-200 lands in Europe
Strelcova stressed that most general aviation aircraft models are already LPV capable and, for many others, there are retrofit solutions available, which will allow them to take advantage of the fact that over 500 EGNOS-based procedures are operational at European airports.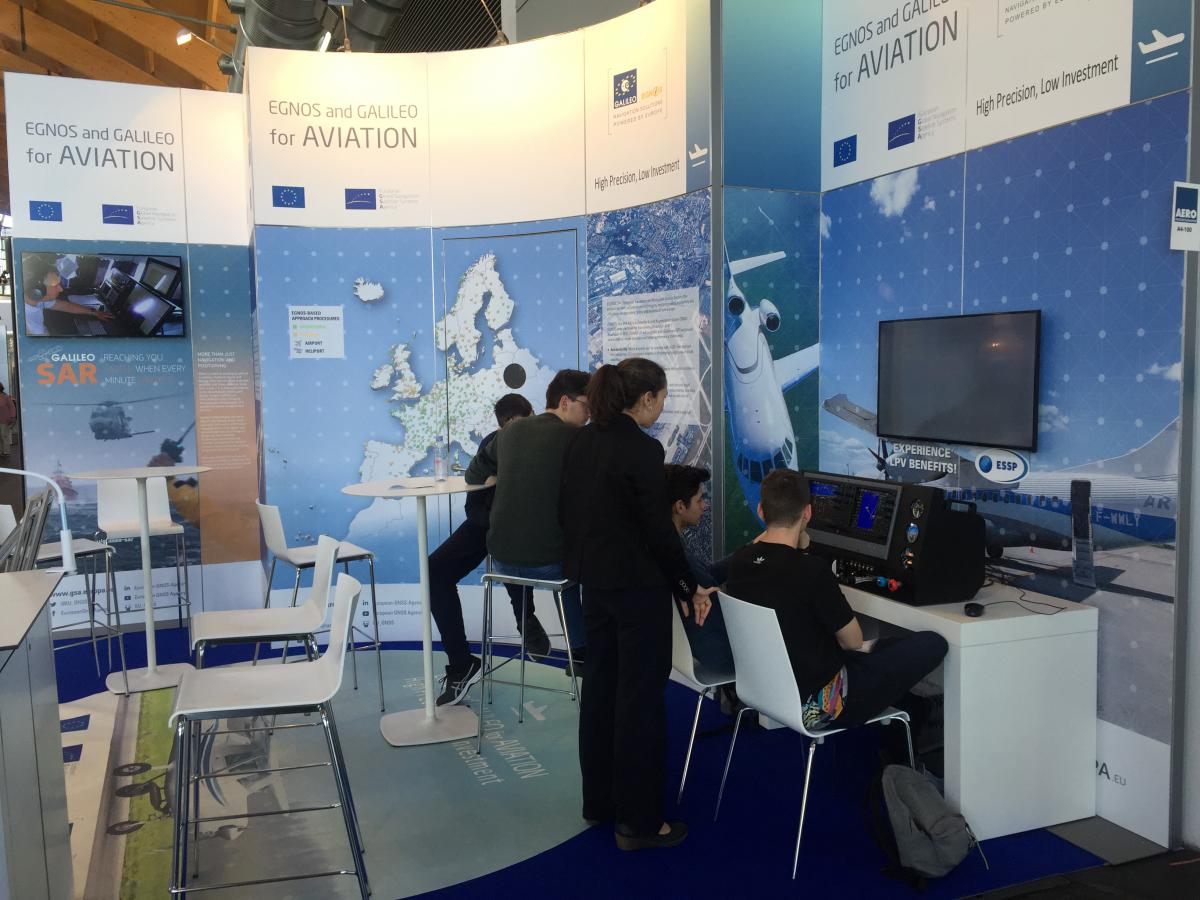 AERO 2018 visitors were able to check out the benefits of EGNOS for themselves, in an ALSIM AL250 simulator.
It wasn't all talk at AERO 2018 - visitors to the air show had the opportunity to check out the benefits of EGNOS for general aviation for themselves, by flying with EGNOS in a simulator, very popular element of the GSA stand.
Aviation Grant Programme
As part of her presentation, Strelcova highlighted funding opportunities available under the GSA's 3rd aviation call for proposals, which aims to promote EGNOS operational implementation in aviation. This call targets, among other objectives, the design and operational implementation of EGNOS-based low level IFR routes at various European airports.
Read this: 3rd Call for EGNOS adoption in aviation, want to be part of it?
This call is targeting all aviation segments: general, regional, business, commercial aviation and rotorcraft users interested in EGNOS operational implementation. The objective of the call is to foster the use of EGNOS for navigation and surveillance applications, increase network effect and maximise public benefits.
3rd EGNOS Aviation Call – At a Glance
Deadline for submitting applications: 21 May 2018 – at 18:00 CET

Maximum budget allocated for EU financing under this call: EUR 10,000,000.00

Indicative EU financing amount for each project: EUR 800,000.00

Maximum EU financing rate of eligible costs: 60%

Indicative number of projects: 12
If you are interested in this call for proposals and have a question you would like answered, you can send it to: gnss.grants@gsa.europa.eu. For more detailed information on the call, check here.
Media note: This feature can be republished without charge provided the European GNSS Agency (GSA) is acknowledged as the source at the top or the bottom of the story. You must request permission before you use any of the photographs on the site. If you republish, we would be grateful if you could link back to the GSA website (http://www.gsa.europa.eu).