A call for proposals has been opened under the Fundamental Elements funding mechanism, targeting the development of GNSS receiver technologies for premium and general mass markets. This and other FE projects will be presented at Info Day in Prague on March 14.
As the Galileo constellation expands, and following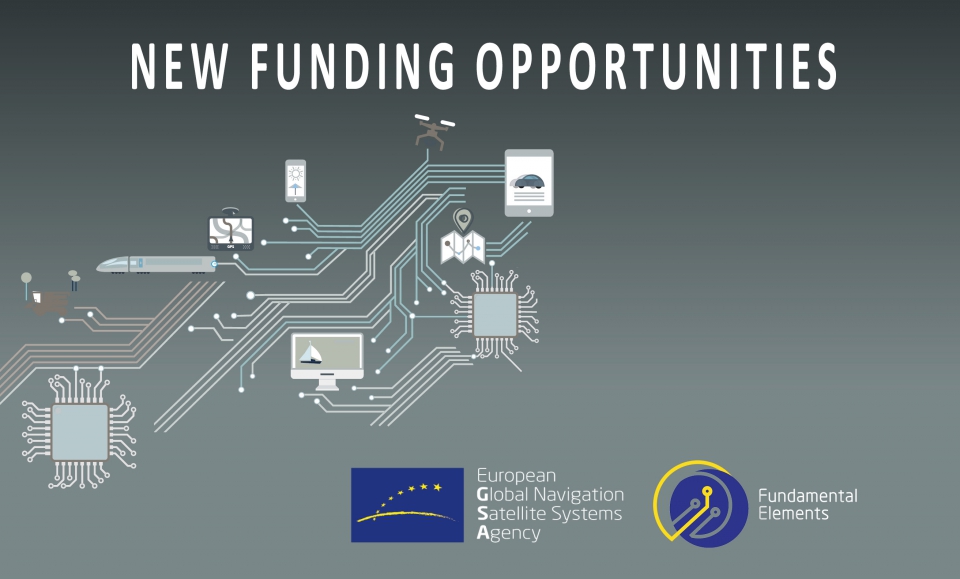 the launch of Initial Services, the adoption of the system in the mass market has taken off with most major smartphone manufacturers announcing a series of products in the last eighteen months that will use Galileo.
But the mass market is not limited to smartphones. Two streams have been identified where additional efforts are required for fostering adoption:
Premium Mass Market (PMM): the upper segment of mass market applications with respect to general purpose mass-market applications, requiring higher performances than those achievable by popular mass-market products such as trackers or step counters, but less stringent than the professional ones such as GIS receivers.
General Mass Market (GMM): the low end of mass market applications, which is mainly cost-driven and for which energy consumption and physical size are key drivers.
Read this: GSA to host Fundamental Elements Info Day in Prague: join us on 14th of March
Proposals in the new call shall address any (or both) streams by developing, integrating, testing and demonstrating hardware components, software or firmware filling technology gaps for Premium Mass Market GNSS devices, Internet of Things, or any other general mass market application. They should also assess or, even better, leverage the several Galileo differentiators such as:
Multiple carrier frequency, wide bandwidth E-GNSS signals;
Data-less (pilot) channels;
The prospect of a Navigation Message Authentication service transmitted over Open Service E1;
The use of carrier-phase based applications and satellite-based real-time Precise Point Positioning (PPP) products, such as the ones foreseen in the Galileo Commercial Service;
Integration of miniaturised Galileo SAR beacons with mass market devices such as smartphones.
One of the main characteristics of this call is its openness and flexibility. It constitutes a good opportunity for already-established providers of mass market solutions to improve or expand their product portfolio and for newcomers to facilitate the development of their own solutions and their entry into the market.

At a glance:
| | |
| --- | --- |
| Deadline for submission of proposals: | 12 July 2018 |
| Expected signature of contract: | November 2018 |
| Maximum budget allocated: | EUR 6.000.000 |
| Maximum number of projects: | 8 |
| Indicative EU financing amount for each of the projects: | EUR 500.000 – 1.500.000 (70% co funding) |
This call is part of the annual Grant Plan published by the GSA and it follows the recent publication of calls for an Advanced interference detection and mitigation techniques and a Commercial Service User terminal. The 2018 Grant Plan should be published soon.
Furthermore, the GSA plans to hold an Info Day at its headquarters in Prague on March 14 2018, focusing on upcoming opportunities under Fundamental Elements. The event will also provide an update on the status of the programme. Participants in the Info Day will have the opportunity to meet with representatives from the European Commission/GSA, ongoing Fundamental Elements projects and the GNSS industry.
You can register for the Info Day here.
Media note: This feature can be republished without charge provided the European GNSS Agency (GSA) is acknowledged as the source at the top or the bottom of the story. You must request permission before you use any of the photographs on the site. If you republish, we would be grateful if you could link back to the GSA website (http://www.gsa.europa.eu).