The first performance evaluation of the Galileo Return Link Service (RLS) following its launch has revealed excellent service provision that exceeds set targets. The Galileo RLS, which allows people in distress to receive automatic acknowledgement that their signal has been received, was declared operational at the 12th European Space Conference on January 21.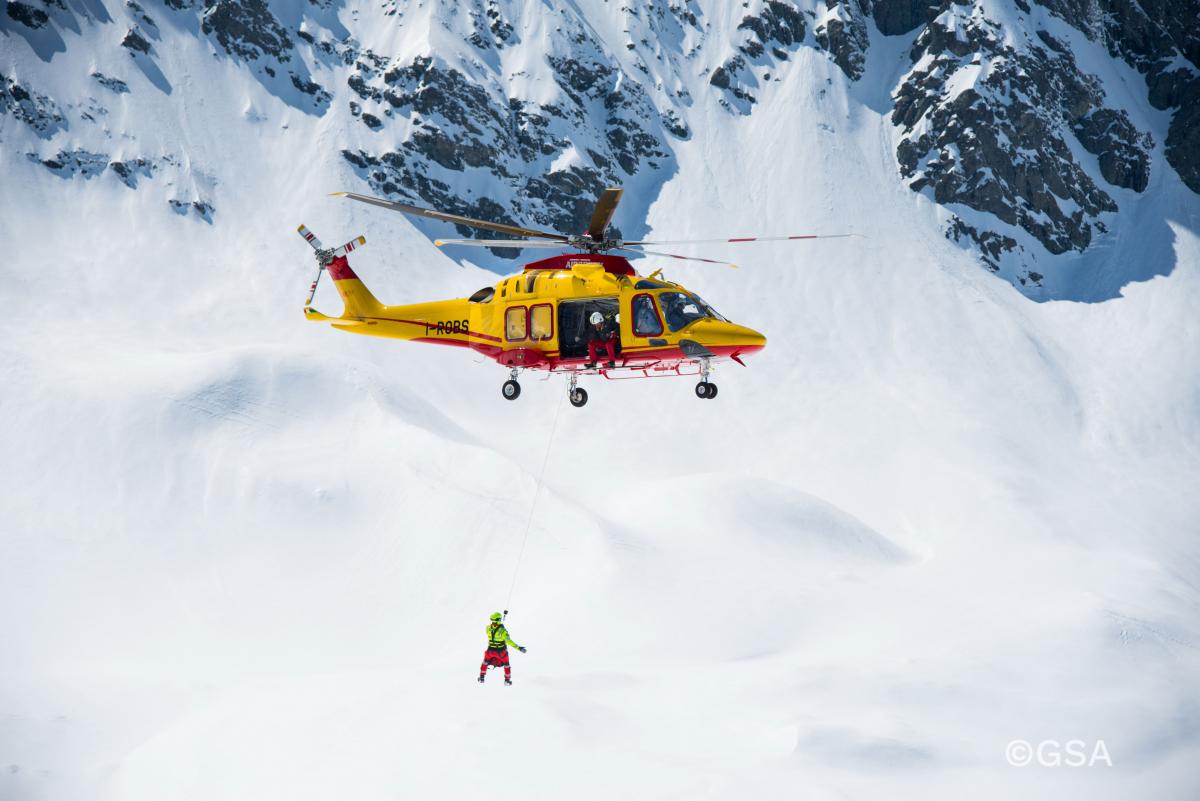 The SAR/Galileo Forward and Return Link Services comfortably exceed set targets.
The Galileo Search and Rescue (SAR) Service locates people in distress and makes their position known to Rescue Coordination Centres worldwide. At the same time as the launch of the RLS, new targets were also set in January for the SAR/Galileo Forward Link Service, which was declared operational in December 2016. 
Excellent performance
For the Galileo Forward Link Service, the new targets aim for 99% service availability and 95% location accuracy within 5 km. Over the first month under the new regime, both parameters were comfortably exceeded reaching 99.9% and 99.8% respectively.
Read this: Successful Galileo Return Link demonstration with market-ready beacon
During the same period, the Galileo Return Link Service was available 100% of the time, above the target value of 95%. On average, the Galileo system took 37 seconds to deliver automatic acknowledgement to the beacon. This is significantly better than the target value of 15 minutes, which was achieved 99.61% of the time.
Global service
The Galileo Return Link Service (RLS) is a free-of-charge global service available to Cospas-Sarsat RLS compatible beacons. The new functionality, currently offered uniquely by Galileo, enables a communication link that relays Return Link Messages (RLM) back to the originating beacon through the Galileo Navigation Signal in Space (I/NAV E1) – for more information, see the updated SAR/Galileo Service Definition Document. The GSA in its role as service provider is continuously monitoring the services provided by the Galileo system, including the Galileo SAR service. 
Galileo SAR users that would like to receive more information about the service can send their inquiries to the European GNSS Service Centre Help Desk at: https://www.gsc-europa.eu/.
Media note: This feature can be republished without charge provided the European GNSS Agency (GSA) is acknowledged as the source at the top or the bottom of the story. You must request permission before you use any of the photographs on the site. If you republish, we would be grateful if you could link back to the GSA website (http://www.gsa.europa.eu).