Galileo delivers more accurate and reliable positioning information to our mobile devices, including wearables. Used in fitness- and health-related, and other applications, GNSS-enabled wearables are contributing significantly to continued growth in the mobile services arena.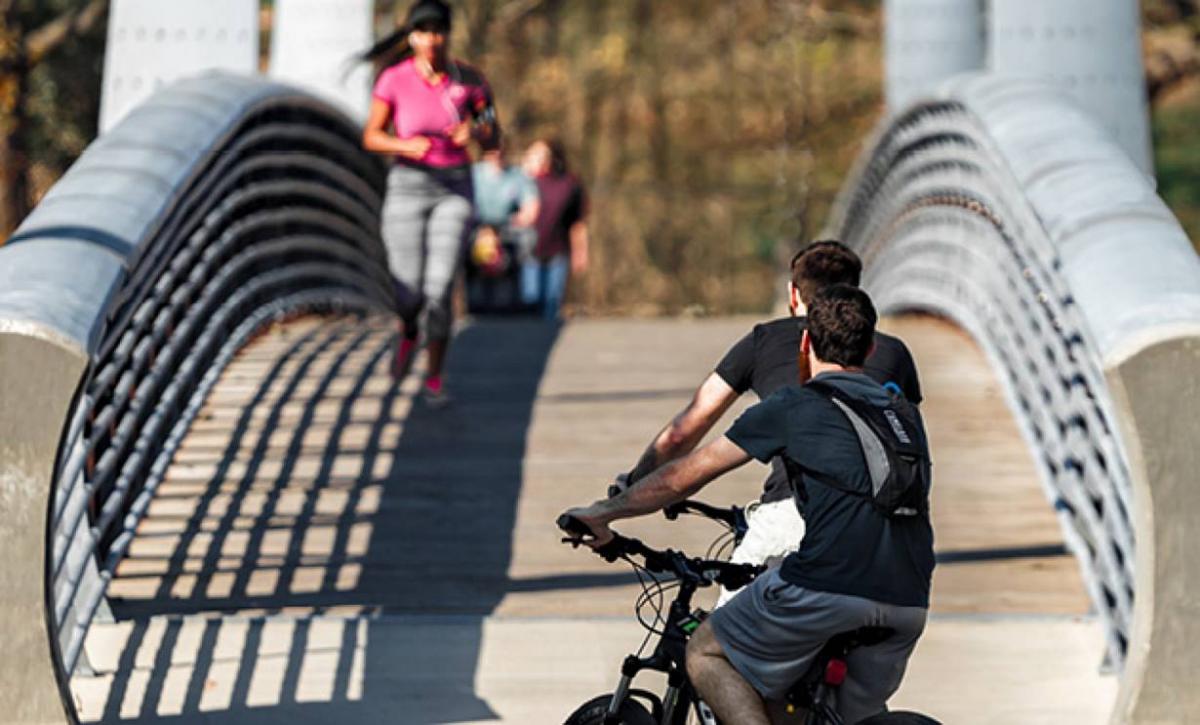 Wearables are the second most sold GNSS devices, after smartphones
With Galileo, wearable GNSS location devices are more accurate and reliable, particularly in urban environments where narrow streets and tall buildings often block satellite signals and limit the usefulness of mobile services. GNSS-enabled wearables comprise mainly wrist-worn devices, often used in fitness-related applications, for doing things like tracking routes and calculating average speed, for runners, hikers or cyclists. But wearables also include personal trackers, for children, and for elderly people who may have health issues, and even for pets.
Find out if your device is Galileo-enabled here
Entertainment-related applications are appearing in greater numbers as well, based on e-glasses and other miniature, wearable 'infotainment' platforms. A smaller and more specialized market for complex, high-tech wearables is also gaining ground. In the fire-fighting sector, for example, new clothing features embedded sensors for monitoring dangerous gases, temperature, humidity, and wearers' physiological responses, all combined with precision GNSS-based tracking.
Increasing interest
According to the GSA Market Report, fitness wearables represent the largest segment of the wearables market, reaching EUR 13 billion in 2018, and are expected to reach 5.2% annual growth through 2023. Multi-GNSS, combining Galileo, GPS, GLONASS and/or BeiDou, is being leveraged by market leaders to provide more robust and more precise location and navigation information for wearable device users.
In recent years, new types of wearable devices have appeared on the market. Smart e-glasses enable easy, intuitive recording and storage of location-stamped videos and photos, in combination with advanced, augmented reality features and affordable prices. Professional sport and entertainment-related applications are now seen as very promising domains for such devices.
Watch this: Will Galileo satellites track my phone?
Meanwhile, Galileo dual-frequency and high accuracy capabilities are rapidly gaining traction in the smartphones market. "New software and apps are providing endless opportunities to serve the smartphone mass market, and of course this is also true for wearable devices, " said GSA Head of Market Development Fiammetta Diani. "Following smartphones, wearables have become the second most sold GNSS devices."
The so-called 'silver economy', encompassing the senior community, is a key driver of growth in the area of health-related solutions, but there is also a trend towards 'democratisation' of sports and fitness for all ages.
Some unique challenges for the segment remain, including antenna-related issues and power supply,  which are the focus of intense activity on the part of developers, many of whom work under EU-funded research grants.
Now, big growth
After a slow start, wearables are today boosting the GNSS market significantly. Indeed, the new generation of smartphones is adopting new flexible designs that in some cases imitate wearable features. The foldable smartphone concept, first unveiled by Samsung and followed by brands such as Huawei and Xiaomi, is a case in point.
According to Statista, the number of connected wearable devices worldwide has more than doubled in the space of three years, increasing from 325 million in 2016 to 722 million in 2019, and the number of devices is expected to reach more than one billion by 2022. Key device integrators and vendors in the wearables market include Apple, Citizen, FitBit, Garmin, Microsoft, Polar, Suunto, Samsung, Timex, Xiaomi and Amer Sports. They understand that while smartphone shipments are maturing, the wearables markets is still on the upturn.
Read also : Galileo Masters now open
Consumers can now access an increasing number of smartphone services and apps via new interfaces, including GNSS-enabled wearables. The number and type of applications that can benefit from unique Galileo differentiators are limited only by the imagination. Indeed, a multitude of such applications, tailor-made to satisfy a wide variety of needs, are already in use.
Combining technologies such as GNSS, 5G, and IoT, any physical device, including wearables, can host new applications to facilitate end users' day-to-day lives. Artificial Intelligence (AI) increasingly provides an additional layer of sophistication. Finally, in the near future, indeed as we speak, augmented reality applications are bringing the virtual to the real world. "With enhanced Galileo-enabled performance, we are helping to improve the user experience, and we are ensuring that GNSS wearables are here to stay," Diani said.
Media note: This feature can be republished without charge provided the European GNSS Agency (GSA) is acknowledged as the source at the top or the bottom of the story. You must request permission before you use any of the photographs on the site. If you republish, we would be grateful if you could link back to the GSA website (http://www.gsa.europa.eu).