The Galileo system was returned to its nominal state a few hours after the incident which occurred between 00:00 and 06:00 on Monday morning 14 December.

This service incident is still under investigation. It is confirmed to be related to an abnormal behaviour of a ground atomic clock in the time determination function of the system.

The time synchronisation and orbit determination algorithms immediately flagged the data as MARGINAL (SISA*=NAPA**) before it affected the quality of the measurements.

However, the incorrect data was still uploaded to the satellites.

User receivers that do not process the health and status flags, or that keep MARGINAL satellites as part of the position solution computation, may have experienced large positioning errors.

The following plots present the status of the various satellites during the event and provide an estimation of the typical pseudorange errors (***) experienced by users if processing the satellites, despite being flagged as MARGINAL.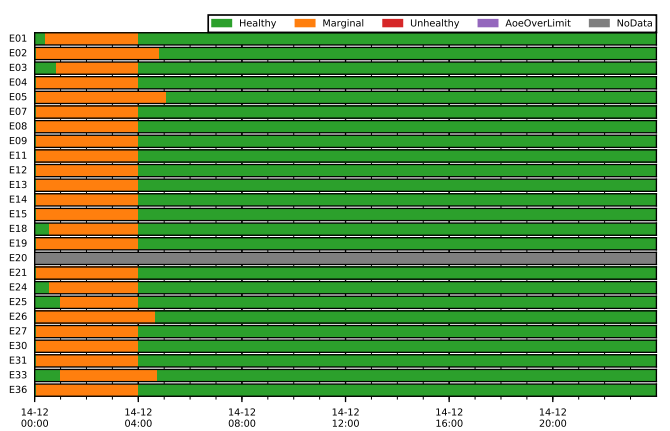 Figure: SiS Health Status for FNAV signal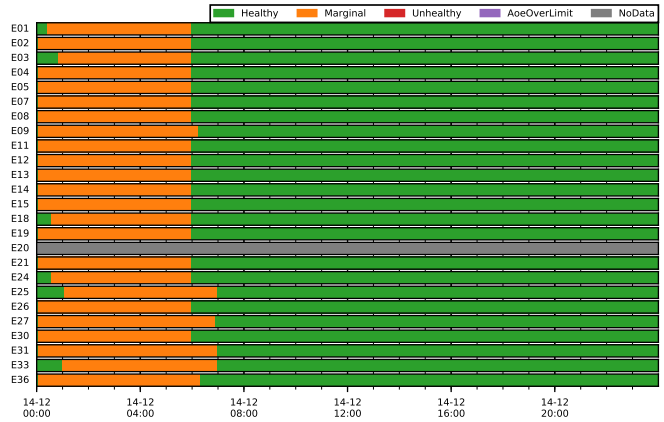 Figure: SiS Health Status for INAV signal
Note: 'E20' corresponds to the satellite GSAT0104 / SV20, unavailable as per NAGU 2014041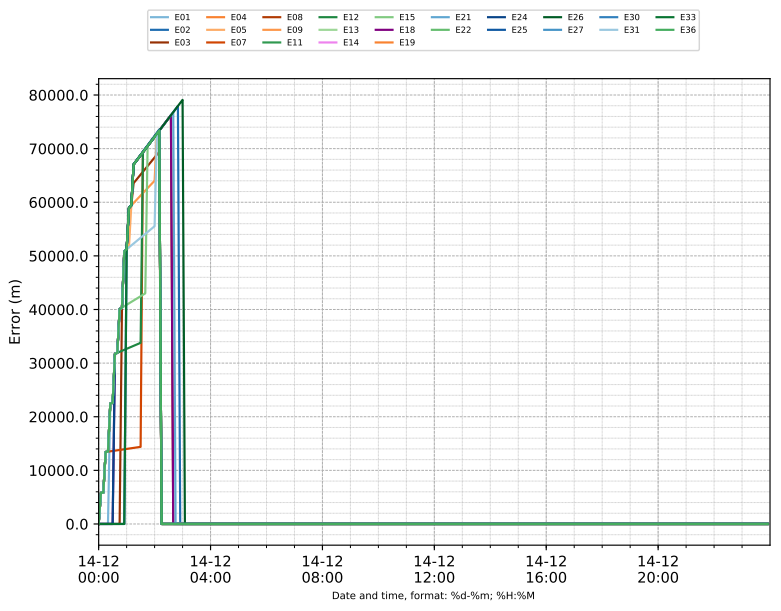 Figure: Pseudorange errors observed by the users if processing the satellites flagged Marginal
The anomaly investigation is pursued with the objective of identifying the detailed sequence of events and the necessary corrections to prevent such failures (and protect users). Based on user feedback received so far, updated guidelines for the processing of health and status flags in the Galileo OS Service Definition Document are also under assessment.
* SISA: Signal In Space Accuracy
** NAPA: No Accuracy Prediction Available
*** Estimation provided based on rapid truth products available to date with the corresponding limitations.
Media note: This feature can be republished without charge provided the European GNSS Agency (GSA) is acknowledged as the source at the top or the bottom of the story. You must request permission before you use any of the photographs on the site. If you republish, we would be grateful if you could link back to the GSA website (http://www.gsa.europa.eu).