Scientists and researchers participating at the final event of the EU-funded SaPPART COST Action ('Satellite Positioning Performance Assessment for Road Transport') discussed the potential of GNSS to deliver necessary high-integrity and high-precision positioning capabilities for autonomous road vehicles. A robust centralised on-board GNSS unit could deliver the requisite levels of performance for a variety of in-vehicle applications.
Ifsttar's François Peyret, who served as Chairman of SaPPART, opened the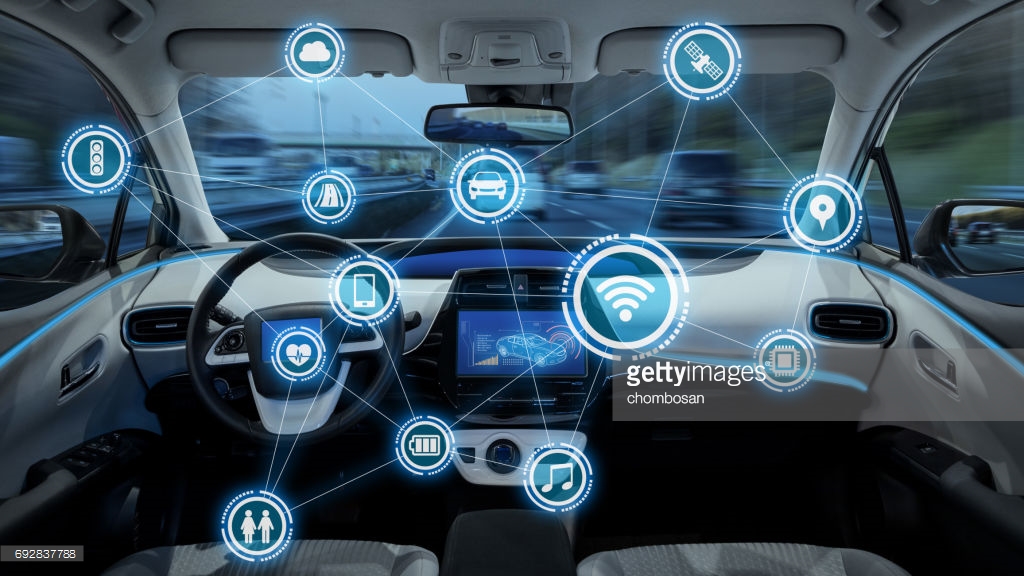 event organised jointly with ERTICO, laying out a core emerging premise for autonomous road transport: "These automatic driving cars will definitely need absolute positioning. They will need a kind of 'box', a GNSS technology, that will provide you with your positioning, with all the required performances. And this will then be hybridised with other kinds of sensors."
SaPPART has been described by organisers as a framework for trans-national cooperation among European researchers, engineers and scholars working in the GNSS and ITS domains, with the common goal of defining requirements for positioning integrity in the road sector. Key areas of interest have included the standardisation and certification of vehicle positioning technologies, the attainment of which is expected to accelerate the uptake of GNSS-based ITS and mobility applications.
SaPPART Science officer Pierre-Yves Gilliéron said, "Positioning is playing a key role for many road and ITS applications such as road user charging. "Our COST Action has been a fantastic tool," he added, "a framework that has been very useful in gathering together researchers and scientists. With SaPPART we have created an international network where we can share knowledge and ideas."
The real challenge, Gilliéron said, was to get the diverse GNSS and ITS communities on the same page, all speaking the same language and understanding each other's needs. "We received funding for four years and in that time we were able to come closer together and develop a number of clear ideas for common research."
In terms of concrete deliverables, SaPPART has already issued some key reference documents, including a White Paper outlining the basics of GNSS for the ITS audience, as well as a more technically detailed SaPPART Handbook.
"We collected real data sets, carried out testing on-board vehicles, including different GNSS receivers and high-end equipment," said Gilliéron. "In addition to our other publications, the White Paper and the Handbook, a set of Guidelines is now also under preparation on how to assess the quality of positioning in different contexts and for different applications. Those Guidelines will be available by the end of this year."
One thing all seem to be in agreement about – the deployment of autonomous vehicles will soon become a reality on European road networks, and most driving-related decisions will be based, one way or another, on the location of the vehicle and of other vehicles and objects in its vicinity. So vehicle location and positioning will be a critical component for the effective transportation of people and goods by self-driving road vehicles. That positioning will be enabled mainly by GNSS technologies, including Europe's Galileo, which is expected to offer significant benefits in terms of accuracy and authentication compared to the other satellite-based navigation systems.
View of the European GNSS Agency
"We believe that GNSS is a core technology," said GSA officer Alberto Fernández-Wyttenbach. "It will have to be complimented with other technologies in order to get to the integrity level that we need in 100% of environmental situations, but we also believe GNSS can do more than just navigation. We expect to use it in a very robust way to enable or compliment many other applications."
Fernández said the GSA sees GNSS as an 'engine' for a range of uses within a vehicle: "In commercial vehicles, for example, today there are many applications for which the use of GNSS is particularly relevant."
He also referenced the GNSS-driven smart tachograph, with its enhanced security features, which allows users to pinpoint the geographic location of the vehicle, making compliance easier for operators and facilitating targeted enforcement by authorities throughout the EU.
"We see the convergence with road tolling and fleet management systems that are designed to control the deployment of trucks," Fernández said. "Now instead of having a separate GNSS unit for each of these applications, we understand that you could have one single on-board GNSS monitoring system that could provide positioning for all of them. And you would thereby save on costs."
There are barriers, he said, including the fact that commercial GNSS equipment manufacturers are not necessarily using the best quality chipsets at this time. "That means we may need to rely on more expensive sensor technologies to give us the required precision and integrity," Fernández said. "On the other hand, if we can push for a more advanced, more precise GNSS receiver, such as a multi-constellation and multi-frequency receiver, we could save some of the money that would otherwise go to other types of sensors."
Regardless of what kind of GNSS device finds its way into autonomous vehicles, there will always be some inherent weaknesses associated with satellite-based navigation, Fernández acknowledged. GNSS signals are comparatively weak and do not penetrate buildings such as multi-story car parks or inside tunnels, and there are issues of reflectivity and satellite visibility in built-up urban areas. Other potential problems include vulnerability to intentional and unintentional signal interferences.
These potential problems can be overcome, as already suggested, by hybridization with other positioning sensors and highly accurate digital maps. These techniques, it is hoped, will ultimately provide a seamless position fixing capability while moving between outdoor and indoor environments.
"Ubiquitous positioning is a serious challenge if you want to be able to work in different environments and keep the same level of integrity," said Fernández. "But the combination of GNSS with other technologies, such as simultaneous localization and mapping (SLAM) and also inertial systems will allow us to overcome these problems."
And there will be more high-accuracy GNSS services, he said. "We have in front of us the Galileo Commercial Service that is going to provide, starting at the beginning, high accuracy positioning. Then, in a second phase, the CS will provide an extra authentication feature that will tell you whether the signal is actually coming from a satellite or from some other source."
Cyber security is also being addressed, he said: "The basic message is if you want to go for the use of GNSS, in a regulated way, in autonomous driving, we need to think about the cyber security aspects and the industry will demand solutions that are providing authentication of the satellite signal."
Seeking more input
In an important announcement, Fernández said the European Commission, along with the GSA, has decided to create a new European consultation platform for GNSS applications. "In the United States you have the so-called Civil GPS Service Interface Committee that basically is providing the opinion of the different communities. So in this same way we have designed the concept of the 'European GNSS User Consultation Platform', which will systematically gather opinions, not just from the transport modes but also in the professional market."
The platform, he said, will be divided into subgroups represent the mass market, the professional market and other segments, with a plenary to bring them all together. "There will of course be a panel for transport, including a section on road transport," said Fernandez.
"We need and want to know what the user's needs in the market are, in order to improve our services and develop our thinking about future evolutions. And really that's the aim of this group, to contribute on the future of GNSS and the Galileo system."
The first meeting of the new European GNSS User Consultation Platform is set to take place on 28 November in Madrid, and the GSA says it is hoping to hear much more from, among others, the participants who worked with so much energy under the SaPPART initiative.
Media note: This feature can be republished without charge provided the European GNSS Agency (GSA) is acknowledged as the source at the top or the bottom of the story. You must request permission before you use any of the photographs on the site. If you republish, we would be grateful if you could link back to the GSA website (http://www.gsa.europa.eu).