A first series of Reports on User Needs and Requirements on position, navigation and time has been published on the European GNSS Service Centre web portal in the section "GSA Publications". The publication of this series paves the way to the 2018 edition of the User Consultation Platform to be held in Marseille on 3-4 December 2018 as part of European Space Week.
The User Consultation Platform (UCP) is a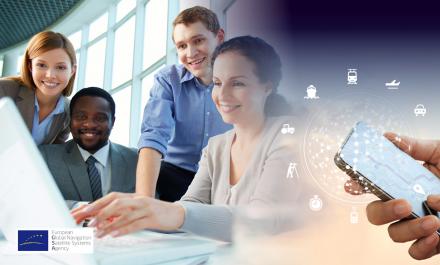 periodic forum organised by the European Commission and the GSA that aims at listening to users' needs and feedback. The event is a part of a process developed at the GSA to collect user needs and requirements and take them as inputs to support the provision of user-driven Galileo and EGNOS services.
In preparation for the next UCP, which will take place in Marseille on 3-4 December 2018, a total of eight reports are being published:
The reports are available in the European GNSS Service Centre (GSC) website, in the Electronic Library under the "GSA Publications" section.
All the reports are structured in the same way: they start with an overview of the GNSS trends applicable to the segment in question, an in-depth analysis of the user needs and requirements, and finalising with a user requirements specification applicable to the particular market segment.
Finally, as the reports are publicly available, they serve also as a reference for users and industry, supporting planning and decision-making activities for those concerned with the use of location technologies.
Media note: This feature can be republished without charge provided the European GNSS Agency (GSA) is acknowledged as the source at the top or the bottom of the story. You must request permission before you use any of the photographs on the site. If you republish, we would be grateful if you could link back to the GSA website (http://www.gsa.europa.eu).