The first Galileo Information Centre (GIC) Chile's Hackathon funded by the European Commission will take place online the next 28th and 29th of May, to promote the development of new applications exploiting Galileo.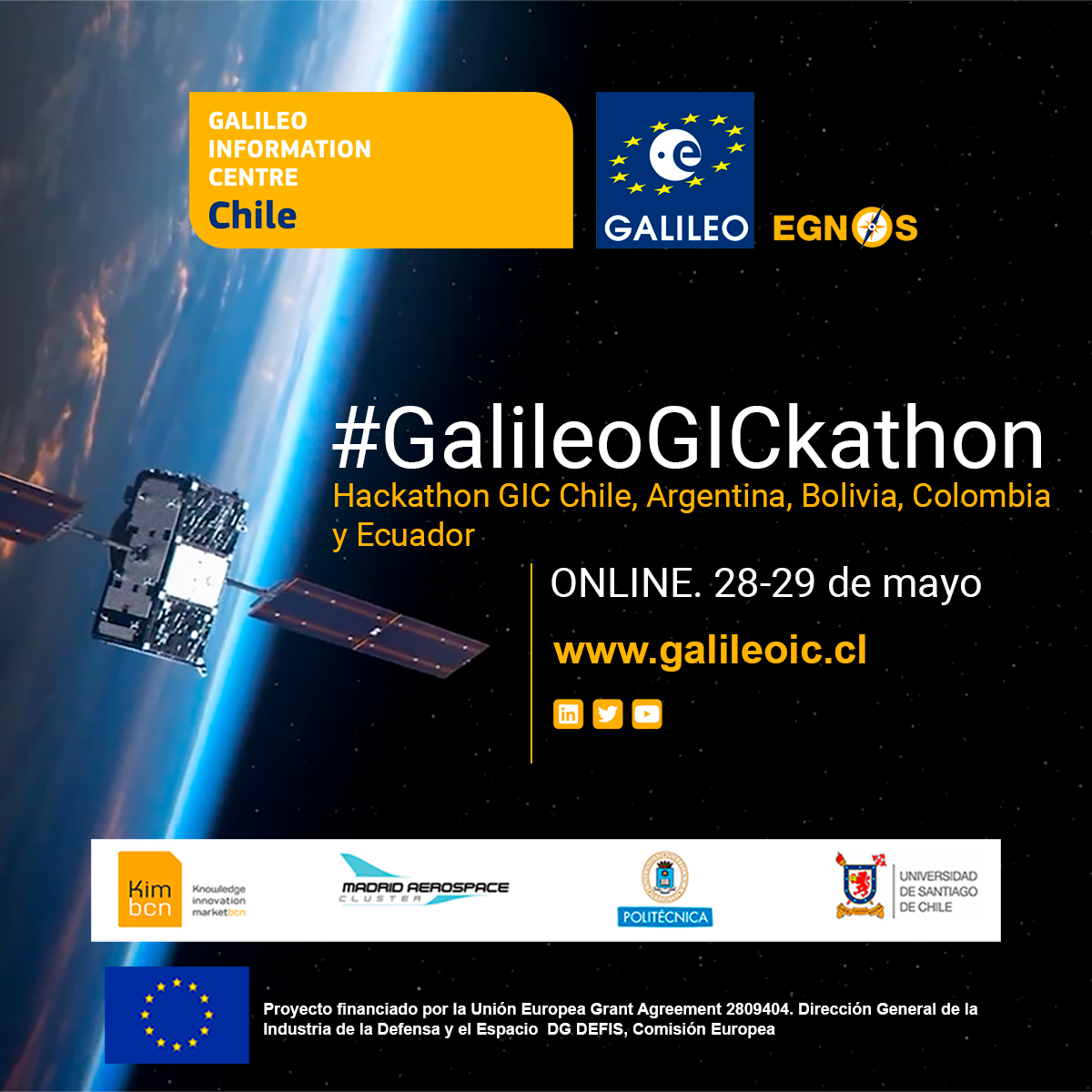 (source:  Vanessa Ramos – ©KIM Global)
#GalileoGICkathon is a hackathon aimed to students, entrepreneurs, start-ups and researchers from Chile, Argentina, Bolivia, Colombia, Ecuador and any country from the European Union, passionate about Space and interested in developing their talent for building new solutions based on Galileo enhanced positioning and addressing one of the following challenges:
To reduce the digital divide in Latin America
To improve the well-being and health in the post COVID-19 era
To contribute to the environmental sustainability in the region
To ease the labour and understanding of the participants, the GIC Chile has arranged a series of educational webinars on how to use Galileo services and data, introducing several use cases and the different business and funding opportunities available as well as other relevant aspects to consider for the competition.
Different prizes will be awarded to the best three solutions proposed by contest participants.
Ready to join the competition? Find out who, where, when, and how on the GIC Chile web portal.
Media note: This feature can be republished without charge provided the European Union Agency for the Space Programme (EUSPA) is acknowledged as the source at the top or the bottom of the story. You must request permission before you use any of the photographs on the site. If you republish, we would be grateful if you could link back to the EUSPA website (http://www.euspa.europa.eu).