The Payload In Orbit Testing activities is the last stage of the Early Operations Phase. It will enable the Galileo satellites 27-28 to enter service provision and their signals to become available to end-users down on Earth.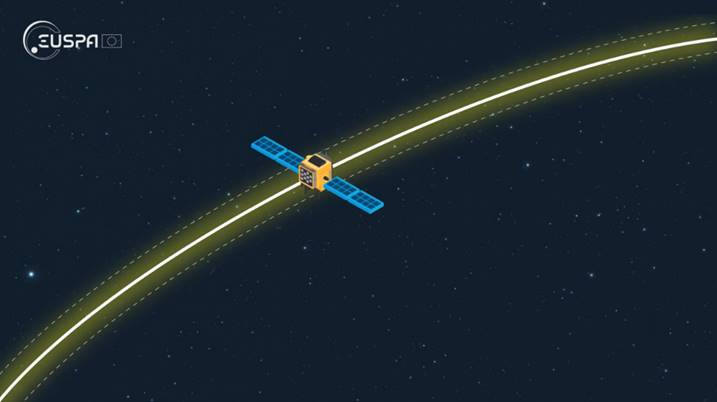 The Galileo satellites orbit Earth at an altitude of 23,222 km

2022 is the year of delivery for EUSPA and the EU Space Programme.
Launched earlier in December from the European Spaceport in French Guyana, the Galileo satellites reached, on 22 January 2022, their orbital position at 23.222 km above the Earth after completing the drift stop and fine-positioning maneuvers.
Earlier today, Payload in Orbit Testing activities began for satellite 27 to be followed by satellite 28 the next day. This last stage of the Early Operation Phase allows to test the health of the Galileo signals and therefore ensure the entry into service provision the following months. During the next month, the clocks onboard the two satellites will be tested and their signal analyzed to ensure that they are ready to be included in the Galileo constellation and contribute to the most accurate navigation service in the world.
The addition of the latest batch of Galileo satellites allows for enhanced accuracy and robustness in navigation services and a better experience for the end-users. It is also another step towards the declarations of Open Service Full Operational Capability by the end of 2022 and of Public Regulated Service Initial Operational Capability by the end of 2023.
The next batch of Galileo satellites 29-30 is scheduled for launch at the beginning of the second quarter of 2022.
Media note: This feature can be republished without charge provided the European Union Agency for the Space Programme (EUSPA) is acknowledged as the source at the top or the bottom of the story. You must request permission before you use any of the photographs on the site. If you republish, we would be grateful if you could link back to the EUSPA website (http://www.euspa.europa.eu).