The European GNSS Agency (GSA) has signed funding agreements with 25 projects as part of the first call of Horizon 2020. Under the agreements, the projects will receive a cumulative grant of EUR 37,096,177.
The first call saw the submission of 105 proposals addressing all market segments. Of particular note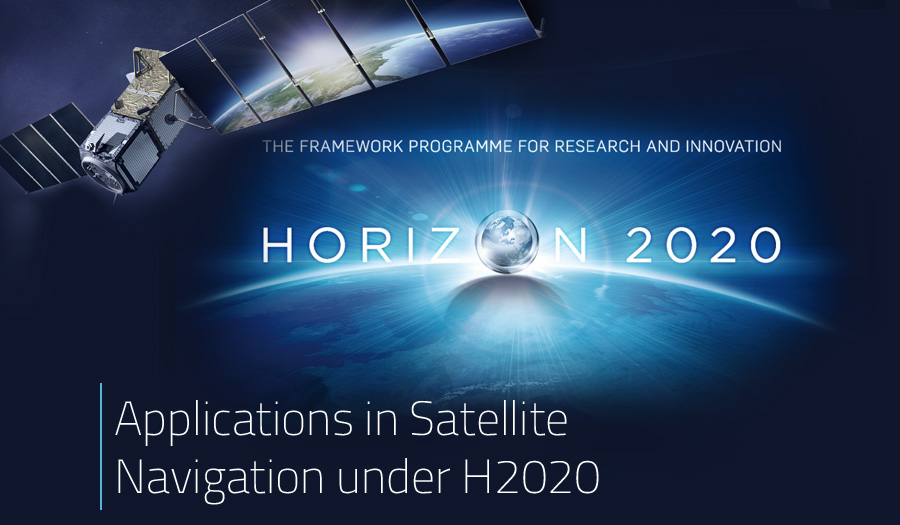 were the high scores of these submissions – raising the competition among upcoming calls. Ultimately, those proposals that best maximized the technical aspects as well as market potential were selected for funding.
Of the 25 successful projects, 19 stand for Innovation Action and six for Coordination and Support Action. From Topic 1, which focuses on E-GNSS applications, six projects received funding, covering transport, LBS, Surveying/Mapping and other professional applications. The total recommended European Commission (EC) contribution for this topic was EUR 15,830,129, allocated to 48 beneficiaries from 11 countries.
From Topic 2, which focuses on supporting Small and Medium Enterprises, there will be 10 representative projects with a total grant of EUR 9,066,958. The participation of beneficiaries comes up to 62 from 19 different countries.
From Topic 3, EUR 3,356,662 was allocated to three projects and 30 beneficiaries from 14 countries. From Topic 4, EUR 8,842,428 was allocated to six projects with 62 beneficiaries from 26 countries.
In addition, two projects on the reserve list, one in each action, have the potential to be funded in the future. The requested EC contribution for these two proposals is EUR 3,329,266.
A Coordinators' Day was organized at the GSA's office in Prague, where project participants received detailed information on organizational and financial issues and had an opportunity to meet with project officers. They were also able to pose questions on administrative matters. Some projects have already had their kick-off meetings, and others will take place soon.
Under the Horizon 2020 First Call for Proposals, 25 projects were selected for funding, with a total grant request of EUR 37,096,177.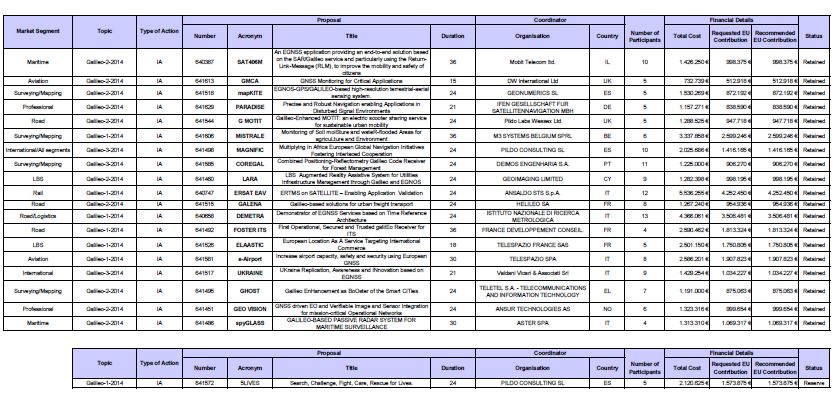 Media note: This feature can be republished without charge provided the European GNSS Agency (GSA) is acknowledged as the source at the top or the bottom of the story. You must request permission before you use any of the photographs on the site. If you republish, we would be grateful if you could link back to the GSA website (http://www.gsa.europa.eu).
More information: