The Council of European Geodetic Surveyors (CLGE), in partnership with the European GNSS Agency (GSA), has launched the seventh edition of its Young Surveyors Prize.
The 2018 edition of the competition is open for submissions and, as in previous years, the GSA is sponsoring a special prize for ideas leveraging Galileo, EGNOS and Copernicus.
For the seventh consecutive year, the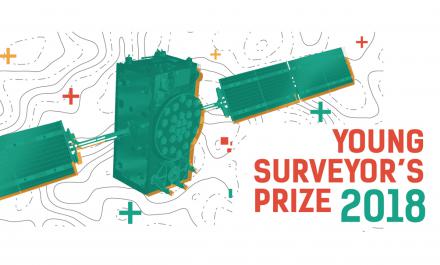 Young Surveyor's Prize is inviting students of topography, GIS, geodesy, mapping and related studies to submit unique and innovative ideas in their field of expertise. Each winner or winning team stands to win a prize of EUR 1000.
There are 5 categories in total: 
Geodesy, Topography,

Galileo, EGNOS, Copernicus,

GIS, Mapping,

Cadastre and Property Surveying,

Student and youngster engagement.
The contest is open to all Bachelor and Masters students in the surveying sector or a related field from all European countries. The 2018 edition is also open to surveyors under the age of 36 or those who have been registered as surveyors for less than 10 years in a category - Student and youngster engagement. The winners will be invited an award ceremony, to be held during INTERGEO in Frankfurt on 17 October 2018.
GSA Prize
Applicants for the GSA special prize should submit a paper describing how their project leverages Galileo, EGNOS or Copernicus for use in professional receivers, mobile phones, drones, etc. before the 10 August 2018 by email at the address: contest@clge.eu. For further information please consult www.clge.eu/document. Papers that combine all three programmes are especially encouraged. The papers should not exceed 4000 words and should include an abstract of 300 words.
Last year's winner
Last year's winning entry in the Galileo, EGNOS, Copernicus category was Sander Varbla from the Tallinn University of Technology in Estonia. Varbla's paper, entitled 'Assessment of marine geoid models by ship-borne GNSS profiles', presented the results of a 2016 marine gravity and GNSS campaign carried out on board the Estonian Maritime Administration survey vessel 'Jakob Prei' in the West Estonian archipelago.
For more information on how to apply please click here.
Media note: This feature can be republished without charge provided the European GNSS Agency (GSA) is acknowledged as the source at the top or the bottom of the story. You must request permission before you use any of the photographs on the site. If you republish, we would be grateful if you could link back to the GSA website (http://www.gsa.europa.eu).