The European GNSS Service Centre (GSC) has updated the Galileo Satellite Metadata information to account for Galileo satellites GSAT0223 (SVID 34) and GSAT0224 (SVID 10), both of which were successfully launched on 5 December 2021 at 01:19 CET. 
The Galileo Satellite Metadata section, available under the Support to Developers tab on the GSC site, contains information on satellite properties. This information is necessary in order to properly implement advanced processing algorithms for precise orbit determination or Precise Point Positioning (PPP). This includes physical characteristics, the attitude law and antenna parameters.
The updated metadata information includes:
    • Mass and Centre of Mass (COM)
    • Antenna Reference Point (ARP)
    • Phase Centre Offsets (PCO) for E1, E5a, E6, E5b and E5 signals
    • Laser Retro Reflector Location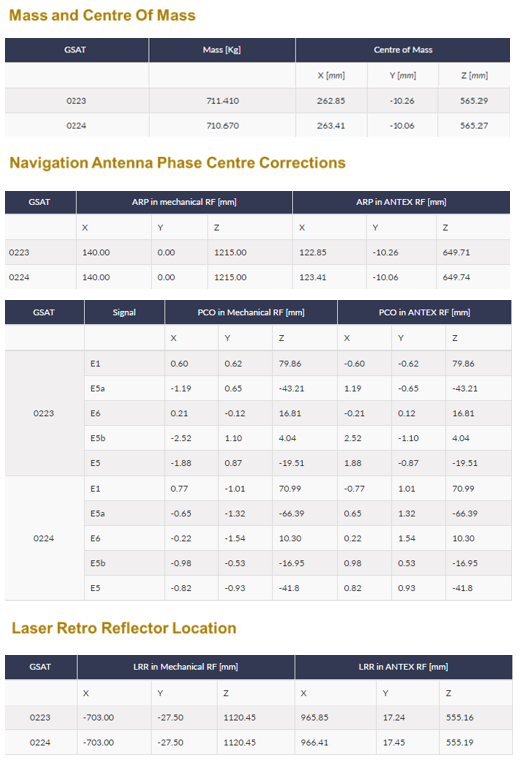 Figure 1: Updated satellite metadata information for GSAT0223 and GSAT0224
In addition, the ANTEX file has been updated to include Phase Centre Variation (PCV) figures for GSAT0223 and GSAT0224 satellites. The process of generating the new ANTEX file takes several months and requires performing specific measurements on test chambers, launchpad and adjustments after manoeuvres in orbit. This is then followed by post-processing and a thorough validation of the obtained data.
The updated ANTEX file can be found here.

Media note: This feature can be republished without charge provided the European Union Agency for the Space Programme (EUSPA) is acknowledged as the source at the top or the bottom of the story. You must request permission before you use any of the photographs on the site. If you republish it, we would be grateful if you could link back to the EUSPA website (http://www.euspa.europa.eu).