The Galileo satellite system will transform everyday lives in ways we cannot yet imagine, Commission Vice President Antonio Tajani told the European Space Solutions (ESS) conference in London.
"Galileo is no longer just a theory. It is a reality," EU Industry and Entrepreneurship Commissioner Antonio Tajani said on 3 December as he opened European Space Solutions in London. He indicated the current market for satellite services was already worth more than €100 billion, and will rise to €240 billion by 2020. "Industry must prepare now for these services," he said, adding that Europe had to make devices technically ready to receive signals from Galileo.
Tajani spoke as hundreds of top officials and business leaders gathered for the conference in London's Central Hall to hear how space technologies are making inroads in an extraordinary range of sectors. The three-day event, a showcase for satellite applications, brought businesses and the public sector together with users and developers to explore how space can make a real difference to the lives and livelihoods of people across Europe.
Tajani, who is also the Commission's Vice-President, said the benefits of space services and their applications often went unrecognised, even though millions of Europeans watch TV channels transmitted by satellites, and most have smart phones using GPS signals.
Four Galileo satellites are currently in orbit, and that number should reach 18 by 2014. "The deployment of the constellation is important. But what is more important is creating tangible benefits for European citizens and businesses," Tajani said. He encouraged application development, underlining EU's future programme for research and innovation, Horizon 2020, as the best support tool. And he urged market up-take of Galileo, especially in strategic sectors or in public services.
Copernicus benefits
Tajani also took the opportunity to unveil a Commission study on Copernicus, the European Earth Observation pro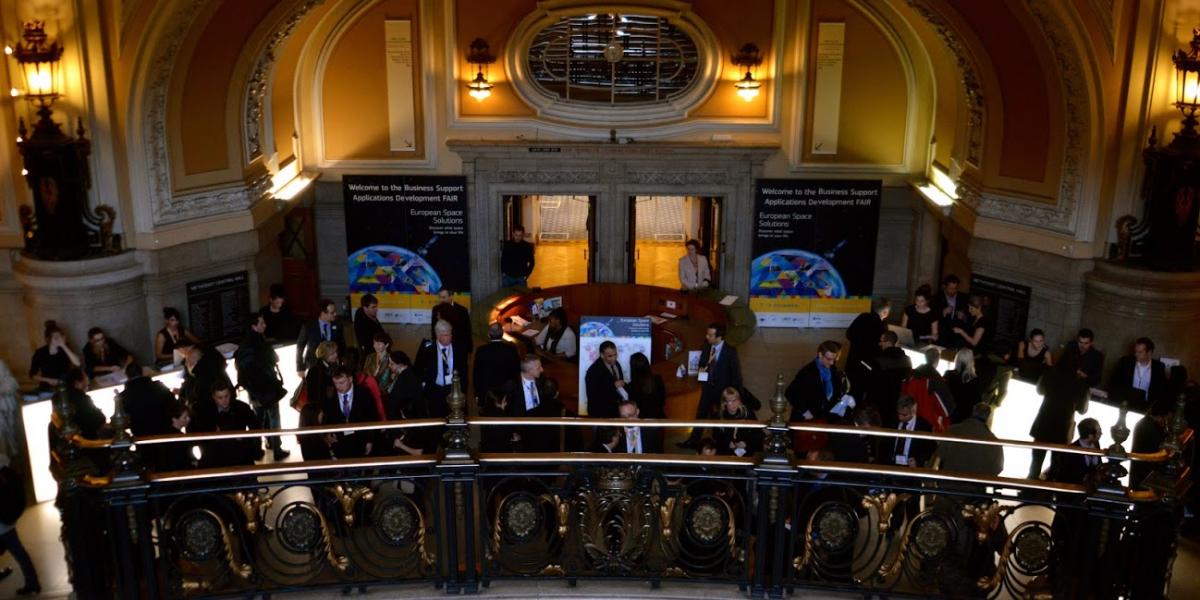 gramme would create 83,000 jobs – including 20,000 direct jobs – in Europe by 2030. Copernicus – which is the new name for Global Monitoring for Environment and Security (GMES) - aims to monitor the state of the environment via data collected by satellites on land, at sea and in the atmosphere. Its emergency service has been operational since April 2012, and it already proved its worth in July: four hours after a serious earthquake hit the Italian region of Emilia Romagna, Copernicus provided new reference maps to facilitate the work of the emergency teams. Copernicus satellite images have also been used in operations dealing with floods, forest fires and earthquakes in many European countries. Tajani said the study demonstrates "that ecological and economical goals can be mutually beneficial; in other words, environmental sustainability and the management of natural resources can promote economic development."
Paradigm shift
Key players in the space sector also spoke at the conference, outlining how technology was spurring huge opportunities. David Willetts, British Minister for Universities and Science said the ESS was an opportunity to refocus Europe's space policies toward Europe's economic and social benefits. "We believe there will be a paradigm shift in the space sector," he said.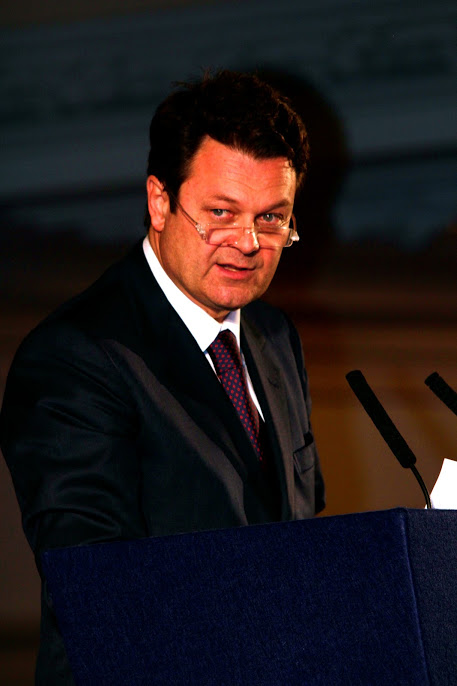 Carlo des Dorides, Executive Director of the European GNSS Agency (GSA) said Galileo would have a multiplier effect on the economy. "Galileo means €60-90 billion in 20 years," he said. He talked of the wide variety of downstream applications, including the atomic clocks the satellites would have. Des Dorides added that the satellite signal enhancement system, EGNOS, is already delivering benefits in different sectors, with more than 65% of farmers now EGNOS users. Aircraft also use the system to land in times of poor visibility.
Business tycoon and space travel advocate Sir Richard Branson said technology now made space more real and accessible than ever before. "Countries that take the lead will reap the benefits for safe, affordable, and clean travel. There is a great first mover advantage," he said.
Ed Parsons, Google's Geospational Technologist, noted that one third of all Google search questions are about places, and that one billion people – around the same number as on Facebook – have downloaded Google Earth. "We need to make our technology as accessible to mainstream as possible," he said, pointing out how satellite images were about to tell stories, like glacier retreat in Greenland, or deforestation in Brazil. He added Google was now using satellites to help develop its driverless cars.
The plenary also held a roundtable of business leaders to debate how space applications can help growth, including Paul Flament, the Head of Unit for EU Satellite Navigation Programme Management in the European Commission's Directorate General for Enterprise and Industry; Dr Hermann Garbers, the Group Executive Vice President for Technology and Quality for German farm machinery maker CLAAS Group; Jesús B. Serrano, CEO of technology group GMV; Giampiero Luccitti, Head of Corporate Development for Italian telematics service provider Octo Telematics; and Rowan Douglas, who is the CEO of consultancy Global Analytics and the Chairman of research collaboration Willis Research Network.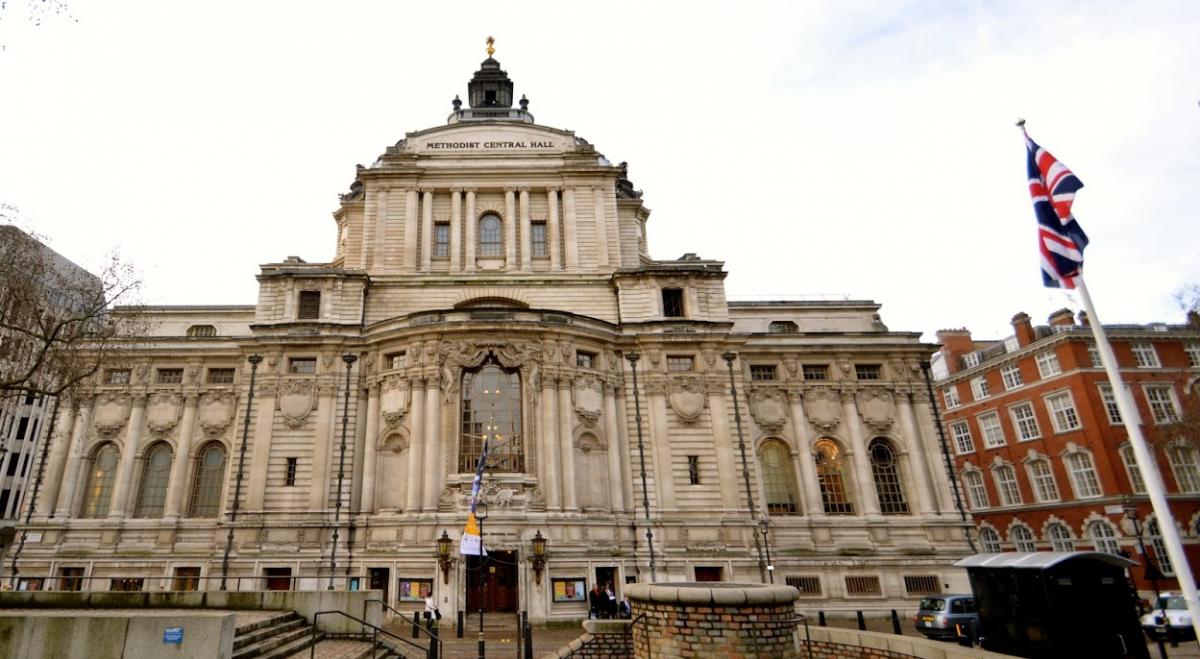 The ESS later hosted half-day seminars on satellite navigation and Earth observation programmes that have the potential to drive growth in downstream markets in sectors like healthcare, agriculture, land, air and maritime transportation and financial services.
The event was complemented by the London leg of the European Space Expo, the travelling exhibition about what satellite technology offers. On 3 December, the Expo hosted a special event, 'Space Solutions for Assisted Living' showcasing how space technology helps disabled people.
More Information:
Media note: This feature can be republished without charge provided the European GNSS Agency (GSA) is acknowledged as the source at the top or the bottom of the story. You must request permission before you use any of the photographs on the site. If you do republish, we would be grateful if you could link back to the GSA website.