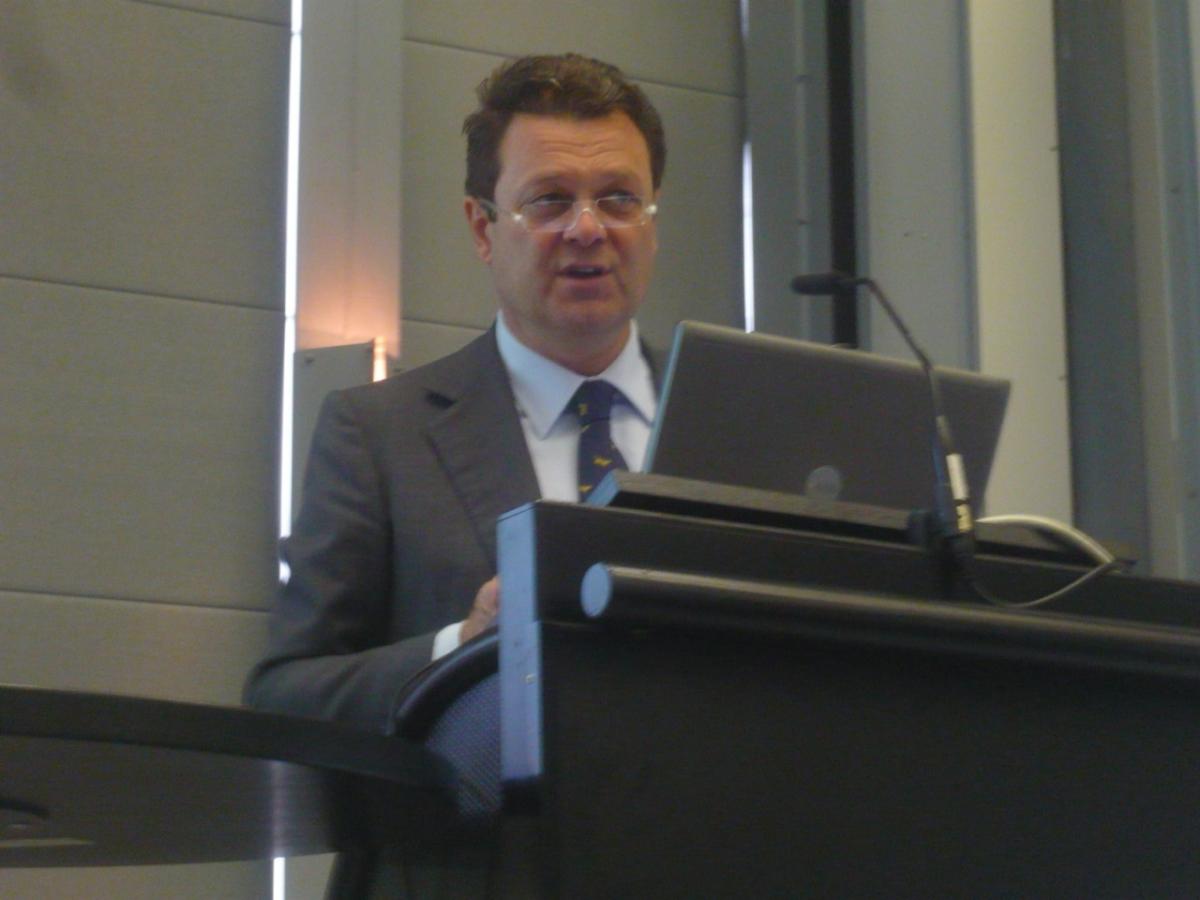 The market for applications and services in Europe's satellite navigation system is picking up fast as businesses latch on to its many benefits, Carlo des Dorides, Executive Director of the European GNSS Agency (GSA) told at the Intergeo Conference
Intergeo is the world's largest trade event for the growing geodesy, geoinformation and land management sector. This year it took place from 9-11 October. SatNavForum took this opportunity to gather experts from the private and public sectors to debate the future of satellite navigation. During this satellite navigation conference, on 10 October Carlo des Dorides explained that slowly but surely, Europe's global navigation satellite system (GNSS) was coming together, with businesses showing more and more interest in both the forthcoming Galileo satellite system and the operational EGNOS, Europe's satellite-based augmentation system.
"It is true that Galileo has had ups and downs in recent years, but everything is in place for real success from 2014, when the Galileo satellites will be at initial operating capability," des Dorides said. "We are seeing more and more offerings in this sector."
He pointed to the growing number of applications already using EGNOS, which augments GPS signals over Europe, thus making them suitable for safety-critical applications. In May, GSA published its GNSS Market Report, providing both an overview of the current fast-growing sector and forecasts for the years ahead.
The report, des Dorides said, predicted total enabled revenues from the GNSS market to rise at an average of 13 % per year by 2016, by which time price erosion and platform convergence will help stabilize the market. By 2020, global shipments will exceed one billion units, driven by growth in emerging economies, he indicated.
Savings in time and money
The new GNSS services promise huge savings in time and money for both customers and businesses, des Dorides said. Over the next 15 years, from now until 2027, European GNSS services could generate €60-90 billion in socio-economic benefits in Europe.
Of this, the lion's share would come from the road sector, with majority from time savings through route planning, and billions more from fewer injuries, fuel, VAT and air pollution.
Though aviation is not the biggest expected beneficiary of GNSS, des Dorides underlined how the segment would see the greatest growth in terms of GNSS equipment revenues and safety. EGNOS, he said, offered aviation enhanced vertical precision and integrity, safer approaches, and easier access to small or remote airstrips and landing under difficult weather conditions.
Des Dorides added that other sectors were looking into EGNOS, from agriculture (just for example, more than 60% of GNSS enabled tractors sold today use EGNOS, with a 15-30cm lane-to-lane precision), mapping and surveying, road transport and tolling, rail, maritime transport, and many more.
"Our analysis shows a large part of the value of GNSS is in the downstream market rather than satellites – so chipsets and receivers. This is where we need to maximize the value. We see a growing convergence of chips manufacturers and handsets makers."
Galileo, a prestige project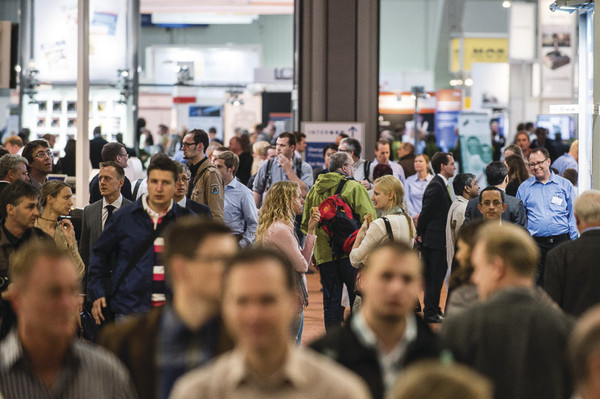 In the panel debate afterwards, des Dorides was echoed by Christian Siebert, Head of Unit for International Affairs in the European Commission's Directorate General for Enterprise and Industry. "Galileo is one of the European Union's prestige projects," Siebert said. "The benefits are increased productivity, faster, more accurate services. It is up to us now to use these systems."
Siebert said the EU was underperforming in the global GNSS sector, currently accounting for only about 20% of a market that could be worth more than €200 billion by 2020 – even though Europe's market share is 30% in other high tech sectors. He also forecasts that GNSS services would create hundreds of thousands of jobs in traffic management and security. "Like the Internet, this can create a cascade of new applications and services," he said.
Bernhard Katzy, the founder of CeTIM, the Center for Technology and Innovation Management, Neubiberg, said the satellite navigation sector was characterised by demand-driven innovation. "How do we breed entrepreneurs? We need idea forums. We also need management capabilities to coordinate fast growth," he said. He also called for a more American-style tolerance of business failure: "We need to fall and get up again, and learn each time."
Reiner Horn, from Spacetec Capital, called for readily available information on satellite navigation for the sector, and venture capital for early financing. "We need institutions to work more systematically with business," he said. "And we need more access to money. We want to act as a reliable co-investor."
Andreas Scheuer, Germany's Parliamentary State Secretary for Transport, Building and Urban Development, highlighted the societal benefits of satellite navigation. "Intelligent urban technologies can help improve mobility while removing congestion," he said. "It is important for citizens of all ages to be able to use these aids and do so in an easy manner." He also underlined the importance to explain to the citizens these benefits, to which the conference is contributing.