Open access to the Galileo signal will inspire new navigation services. The present European GNSS (Galileo) Open Service Signal In Space Interface Control Document (OS SIS ICD v1.2, published on 30th November 2015) contains the publicly available information on the Galileo Signal In Space. It is intended for use by the Galileo user community and it specifies the interface between the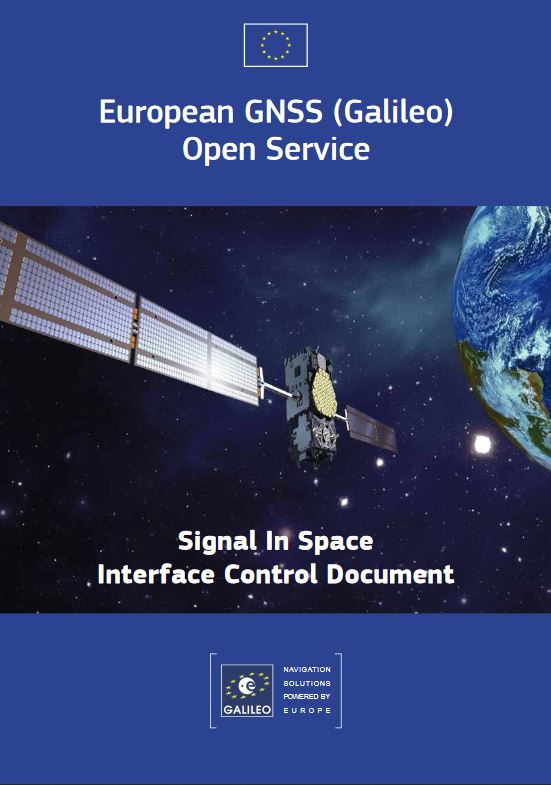 Galileo Space Segment, and the Galileo User Segment. The present document is subject to evolution, and the information contained in it may change. It is therefore recommended that a reconfigurable approach for the Galileo receivers be adopted by the manufacturers, in order to easily adapt the receivers' architecture to the possible changes which might occur in the future.
The European Commission is granting free access to the technical information on the future Galileo open service signal, i.e. the specifications manufacturers and developers need to process data received from satellites. The "Galileo Open Service Signal-In-Space Interface Control Document" (OS SIS ICD) informs receiver manufacturers, application developers and service providers on how to use the future Galileo system and what they can expect in terms of performance. This information is free-of-charge.
Anyone who wishes to use the intellectual property rights contained in the document simply needs to send an e-mail to oss-icd@ec.europa.eu mentioning their request for a license agreement, which is without any exclusivity or geographical limitation.
Independent studies indicate that Galileo is expected to deliver downstream market revenues of €14 billion between 2014 and 2027, primarily in the market of receivers and applications.
View terms and conditions and download the OS SIS ICD here.