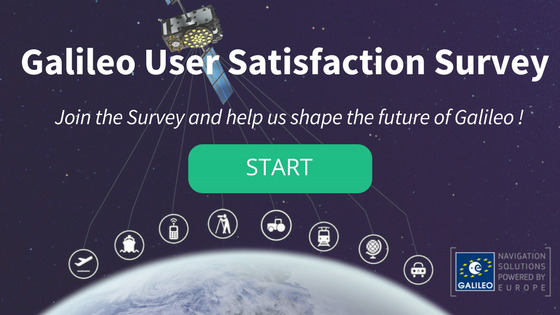 The Galileo User Satisfaction Survey aims at collecting valuable feedback from current and potential Galileo users. The main conclusions and outputs will feed into the European Global Navigation Satellite Systems Agency (GSA) and Galileo continuous quality improvement process, required for achieving the highest levels of use, performance, service and user support.
The survey is tailored to fit different categories of users and market segments and uses checkboxes to assist you with your answers.
The survey was closed on 31st January 2018.  Thank you to all who contributed and took the time to help us improve Galileo services, and understand how to better serve the European GNSS community.